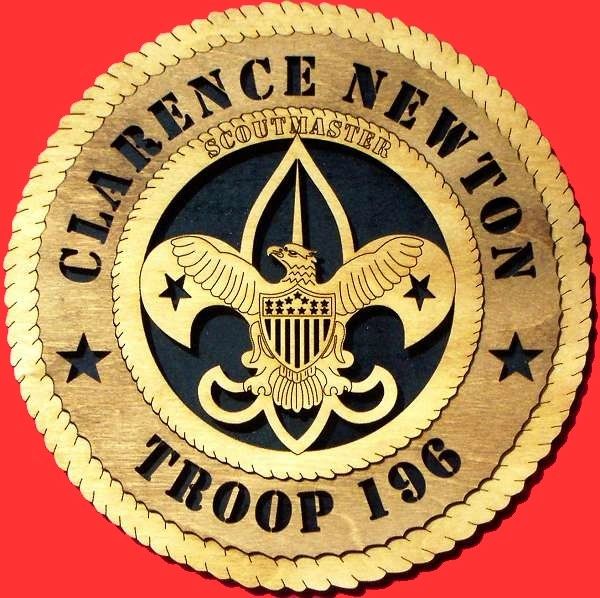 Laser Cut Wall Tribute
This easy to use design setup allows us to quickly create your own 3D Sports & Hobbies Wall Tributes, wall Clocks, and desk sets in a variety of wood with your custom wording and names for a unique three dimensional wood products.
12" Laser cut out and engraved walnut, oak, or birch wood for a one of a kind custom made wall tribute. We offer hundreds of organizations such as military, sports, dogs, animals and work force, we can also do custom work as well just send us your info for a quoted price.
Reviews