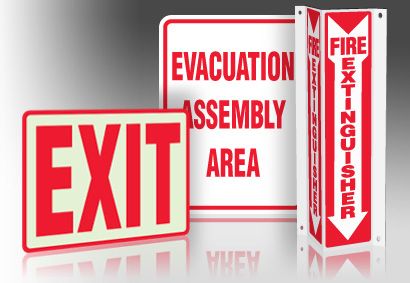 Road & Interior Signs
Road Signs & Interior Signs.
Call for pricing on signs and banners

We do all types of signs from street signs to office signs and even birthday banners. we also do vinyl lettering for doors and windows and can do your truck lettering and magnetics as well so If you have a need for any type of signs we would love to help you with all of your needs. We also offer bronze plaques and tree of life for churches and hospitals all custom made to your specifications.
Call us for a custom quote.
why signs? I don't get it....
Custom Sign Makers Let us explain just how important a sign is. Most people look right over these little buggers not realizing just how much information they provide, or how they are a complete and total reflection of your company. A sign is everything; it's what customers, guests, and employees see and use everyday. Everyone knows what you drive can be a reflection of who you are, and signs act in the same way. You need your signs to be a reflection of your company's personality. Are you straight and narrow or a little rough around the edges? Do you run a busy law firm or a funky hair salon? Whatever it is, you need building signs that go along with your decor and you need a sign manufacturer that can give you those choices.
Still not convinced? Think of it this way, how many times do you go to the bathroom everyday? Okay, don't actually answer that. But, seriously, think about it. Between you, your guests, your customers, and your employees... they see your restroom signs every day so you want that sign to be a great one! We have that custom sign, and tons of others here at signmojo. What can we say? We believe in signs, literally and metaphorically. We truly are the best sign makers.
why signmojo? we're not just another sign manufacturer
Well, we've been around in the biz for over 20 years or so, unlike other sign companies. We've been designing and producing quality signs for hospitality and healthcare facilities, as well as the everyday Joe. We provide signs for just about every part of your building like door signs, room number signs, directional signs, room signs, information signs, restroom signs, evacuation signs, and much, much more. And with signmojo, we have a purpose in mind. We want to make signs that appeal to every business and make it easy to buy business signs online. We want to resurrect signs. For so long they have been overlooked. Do we need to remind you how important a sign is again??? Basically, we created signmojo to wow you and woo you over to us. Notice our spiral, it's there to hypnotize you. ;)
signmojo vs. other sign companies?
signmojo has more options to customize your sign than other sign companies We have way more sign options, color options, and font options than you could ever imagine. We beat out other sign companies a long time ago. And we're not just bragging, well maybe a little, but still it's true. You can also preview your sign online before ordering. How many other sign companies provide that option? None that we've found! Our signs are customizable in every way. You can choose your sign color, text color, and type your custom text in a matter of seconds. This speeds up the process, virtually eliminating the need to order by phone, fax, or even e-mail. We also offer a ton of great extras. How bout a little somethin' somethin' called our SignSpec© Planning Service. We won't go into a ton of details here, but let's just say that if you send us a copy of your current floor plan or blueprints, then we'll send you back a detailed list of the signs we recommend for your facility. We've been doing this for awhile so we know what signs you need. Trust us! As we say, go ahead and get your sign on.
Reviews